Who am I and how did MPX evolve?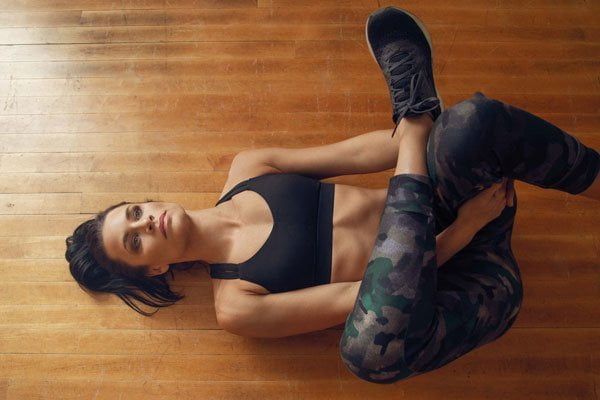 When I look back at my personal and professional development, there isn't a particular event or turning point that lead me down the path I am currently traveling today; but a series of life experiences, challenges, successes and phases which have helped me grow along the way. As a young child, my parents quickly instilled the importance of a strong work ethic through household and farm chores. Through the years, chores were a given, on top of the desire to excel in numerous sports as a high school and tri-sport collegiate athlete. My involvement in sports still continues as a professional MMA fighter and boxer, but has also transpired into the importance of connecting the mind, body and spirit not only in myself, but others. Life is a gift that many take for granted, or play victim to their life circumstances. Every single person on this Earth has experienced high and low moments, but the warriors, the warrior mindsets CHOOSE to learn from their experiences, so they can help others RISE. My life is far from picture perfect, and that's why I feel it is essential to share my story. I have experienced abuse, I have experienced loss and what I can tell you is this... it may have broken me in those moments, but it did NOT stop me! I now own my story and thankfully have been provided the opportunity to help others find, define and own theirs. If you want something in life, take your foot off the brake and put it in drive. That my friend is a choice, YOUR CHOICE, so I look forward to seeing you on the path towards enlightenment soon.
"Far too often we settle into what we know, instead of seeking where we can grow!" - Mariah Prussia
OWNER / FOUNDER
MARIAH PRUSSIA
President/Owner of MPX Fitness
2020 North Dakota Mother Of The Year
Motivational Speaker
ACE Certified Personal Trainer 2001
'Define the Fight' Self Defense Instructor / Founder
Certified IBNFC Nutrition Coach
Host Of "Throw Down" With Mariah Radio Show On 95.9 KRFF-FM
Freelance Writer for AreaWoman Magazine
Reiki II Practitioner
Partner With Fargo, ND Police Department Youth Programs
Adjunct Professor at Minnesota State University Moorhead
Fargo's First Sanctioned Professional Female MMA Fighter
Professional Boxer
MMA Promoter
PFP Top 15 Personal Trainer's in the US 2015
Sponsored Kannaway Professional Athlete
Fitness Model
Single Mother of Two
"I remember the moment I met Mariah Prussia. It was nearly 20 years ago and I was leading a Pilates certification in Fargo. I thought as I was visiting with Mariah for the very first time, "Wow this woman is powerful and will help to transform so many lives!"
That's exactly what Mariah has done and continues to do! She is really a transformation coach. Her passion for people's health, confidence, and ultimately their lives is absolutely remarkable. She cares deeply about her clients, hearing their stories and honoring where they are while helping them to reach their maximum potential. She comes alongside and equips and empowers them to do the necessary mind and body work to achieve incredible health!
Because of her diverse background in numerous modalities of health and fitness, she is able to work with multi-generations and demographics. From young children to the senior citizens to the incredible athletes in all sports including Special Olympics, Mariah has the amazing ability to inspire everyone to RISE! Through her authentic coaching style, she encourages everyone to discover the champion inside.
I am honored to call her a dear friend while continuing to work alongside her in the health field to nourish and strengthen so many!"
- Renita Brannan, Fitness Expert